Veterans, Work & Virginia: 2016 Virginia Workforce Conference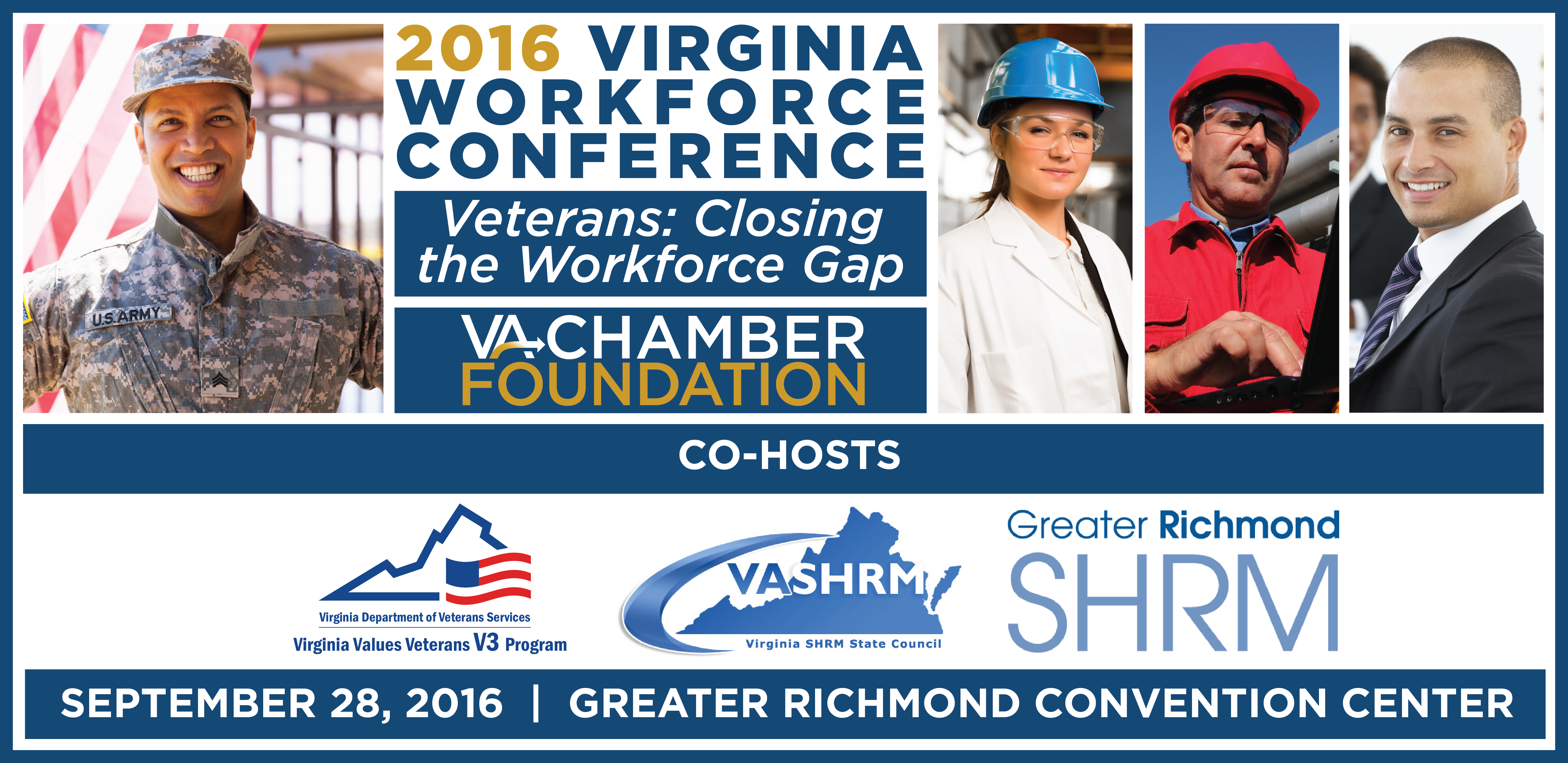 We're working toward a stronger Virginia workforce—and we believe veterans are an integral part of this economic development. That's why we're excited about this year's Virginia Workforce Conference, presented by the Virginia Chamber of Commerce.
The event is bringing together leading educators, employers, HR managers, veteran groups and policymakers, all focusing on Virginia's economic wellbeing. 2016's theme is a topic that's close to our hearts: Veterans: Closing the Workforce Gap. The event will be on September 28 at the Greater Richmond Convention Center.
PGI CEO Greg Craddock will be speaking on an 11 a.m. panel.
He'll be joined by Ross Brown, Managing Director and Head of Military and Veterans Affairs at JPMorgan Chase, Mike Melo, President of ITA International, LLC, Eva Teig Hardy, Senior Advisor and Retired Executive Vice President of Dominion, and a SAIC representative. The group will be discussing why hiring veterans is right for your company.
As a former Army Ranger and current entrepreneur who works with veterans every day, Greg will speak to the value, qualifications and work ethic veterans offer as employees.
In addition to the panels, the event will feature networking, a luncheon, keynote remarks by Virginia Governor Terry McAuliffe and the presentation of the Virginia Values Veterans Program's Fourth Annual V3 Awards.
Learn more about the event here.
Venue
Greater Richmond Convention Center
403 N 3rd St, Richmond, VA 23219