PGI Recognized for Growth Through Virginia Fantastic 50 Award—Again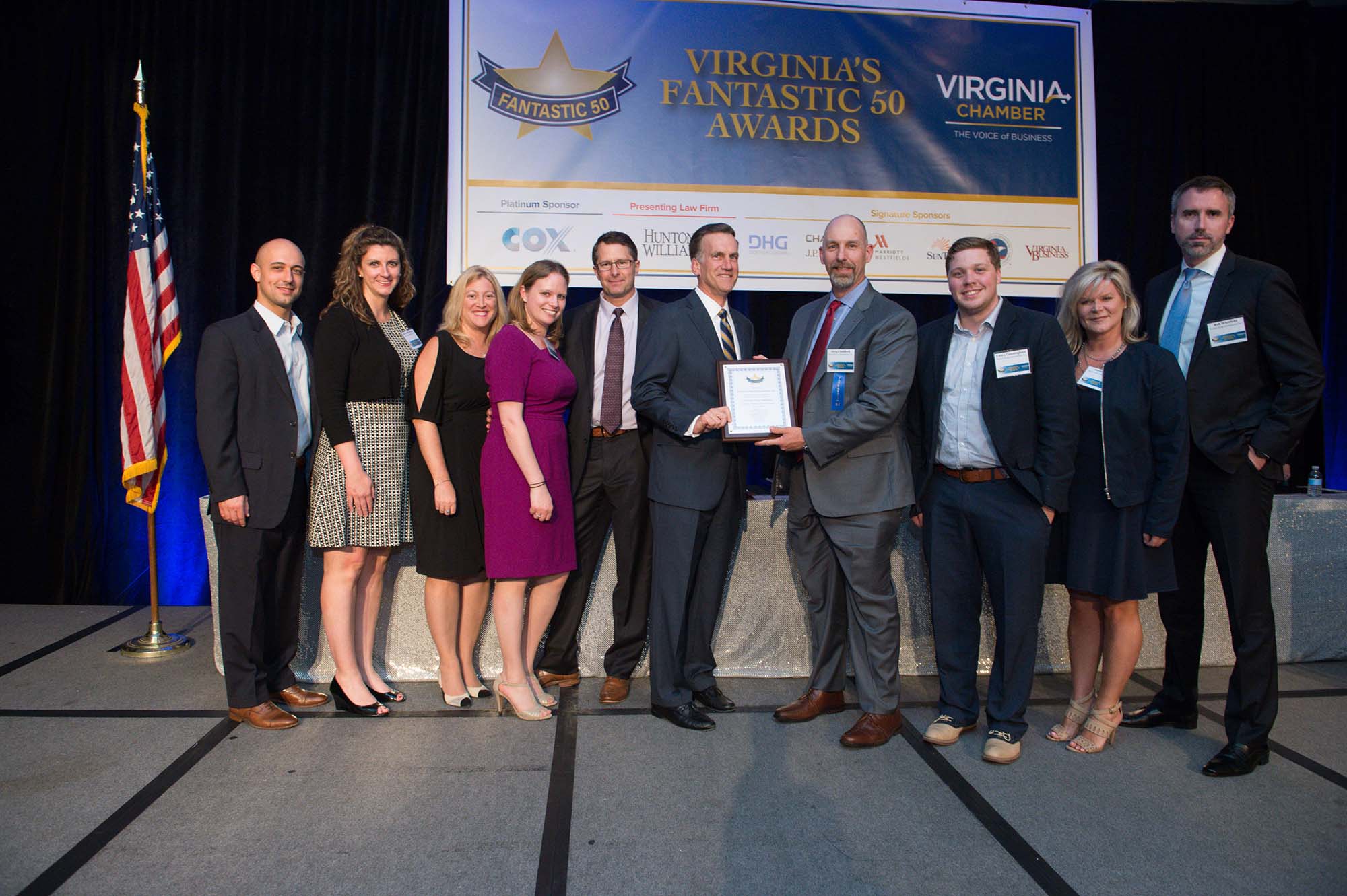 One state, 50 businesses and 22 years of recognizing the fastest growing, strongest companies in Virginia. This year's Fantastic 50 awards continued the tradition of identifying and celebrating the state's top organizations—and PGI continued its track record of being awarded this honor.
This is PGI's third consecutive year on the list. In 2015, PGI was named the overall Vanguard Award winner and in 2016, the company won the Vanguard Award for Service. This year, PGI was celebrated as the 32nd company on the list.
Virginia's Fantastic 50 award program is the signature event of the Virginia Chamber of Commerce. It is the only annual statewide award that recognizes Virginia's fastest growing businesses. Nominees must demonstrate year-over-year positive revenue growth and positive net income over the course of four fiscal years to be considered for the award.
Virginia's economy and business programs are some of the strongest ones in America. Its innovation and entrepreneurship—especially when it comes to startups—is ranked in the top 20 states in the country. The competition is tough, and we're proud of our great team for helping us achieve such an honor, year after year.
In addition to this award, PGI has been featured on Inc. 5000's list of fastest growing private companies in America for three years in a row. We're looking forward to another great year of growth and are thankful to every member of PGI who have helped us achieve success so far, and who continue to work hard to make sure our programs are the best—both locally and abroad.